Google is bent on world domination, and I'm willing to let it happen…
So, as the entire world knows, I'm a Google-Groupie! Google can do no wrong in my eyes. I love everything from their Chrome browser to Google Maps to Gmail. (Oh, i also love their search engine…) Anyways, a friend recently introduced me to Picasa by Goolge. Picasa is a free photo management software from Google. Simply put, Picasa is AWESOME! All I can say is Google does it again! You can edit photo, create slideshows, upload your images and so much more. Here is a quick introduction video below: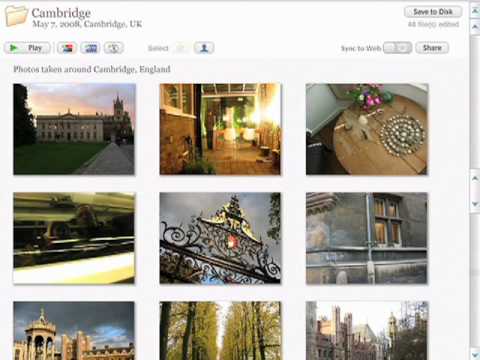 Now that I have Picasa, who needs photoshop? Lol! Seriously, Picasa is a great program but it is nowhere as powerful as the mighty Photoshop. But for simple day-to-day editing, nothing beats Picasa. It's almost as good as photoshp and photoshop is much more difficult to learn. I love it! Picasa also has a lot of useful features for newbies! By the way, Picasa also has a "I'm feeling lucky" button. The I'm feeling lucky button is pure awesome …
Before Picasa, I used to use ACDSee. So bye-bye, illeagaly-downloaded ACDSee, I've found a new love! Her name is Picasa, she is FREE and she is from Google!
Related Posts
About GorillaNinja
My name is Gorilla Ninja and I am a Montreal based web designer, web developer and illustrator specializing in CSS driven web design. I've designed various websites and created the popular WPComic webcomic theme along with various other custom Wordpress themes.
You can learn more about me or
Follow me on twitter for more updates and resources!